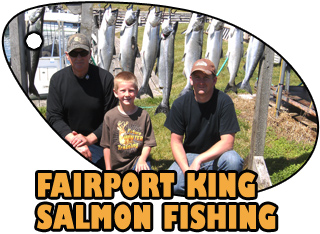 Fairport is a beautiful area to fish and offers excellent King Salmon fishing. While fishing Kings there is also a great chance to catch a Steelhead and or Lake Trout. Fairport is unique as it offers great structure for fishing due to the multiple islands in the area. The King fishing can start as early as June and continue as late as September.
The islands provide a beautiful view while fishing. There are light houses on some of the islands that are visible at times depending on the area being fished. Fairport is located at the end of the Garden Peninsula and is a prime Salmon fishing location. People camp there for the summer just for the excellent Salmon fishing.
While fishing out of Fairport we would be leaving out of the Fairport marina which is privately owned and operated. The marina is approximately 8 miles south of Fayette State Park.