Lucky Line Fishing Charters Michigan
Lucky Line Fishing Charters is located in the central portion of the Upper Peninsula of Michigan, also known as the U.P. The Upper Peninsula of Michigan is known for the hospitality of its residents, beautiful water front and wilderness areas along with its great fishing and hunting opportunities. The U.P. is the home of the "Yoopers" and is commonly called God's Country because of it's abundant natural resources and scenic beauty! Lucky Line Fishing Charters offers fishing trips for walleye in two great areas of fishing in the beautiful Upper Peninsula. One of the key areas is Little Bay De Noc, which is famous throughout the Midwest for its excellent walleye fishing. Lucky Line is also happy to provide fishing charters out of Big Bay De Noc which is home to monster Walleye.
We are also happy to be able to provide king salmon and trout fishing out of 3 ports in the Upper Peninsula. Salmon provide an exciting fight and scream line off the reel. Large salmon are often called, "drag screamers" and it's a fight people don't forget. Steelhead are known for their acrobatics as they will jump out of the water multiple times once hooked.
One of the three ports is Fairport located on Lake Michigan and is a well known destination for the great salmon and trout fishing it has. While fishing out of Fairport you are able to see multiple islands that are in the area. The islands provide great structure which holds plenty of bait fish for the ferocious feeding King Salmon. Fairport neighbors Snail Shell Harbor, the most picturesque natural harbor in the lower 48. Snail Shell Harbor is the home of the famous Fayette Ghost Town State Park.
The second port is Manistique (east of Fairport), located on Lake Michigan and is also well known for its Salmon and trout (steelhead, lake trout & brown trout) fishing. While fishing out of Manistique its not uncommon to see Loons that nest in the area.
The third port is Escanaba located on the shores of the City of Escanaba. The bay has lots of structure and it provides great salmon fishing as it holds lots of bait fish that the salmon feed on.
Lucky Line Fishing Charters is licensed, insured and inspected according to the laws of the state of Michigan. Captain John has been a life long resident of the Upper Peninsula and has fished Lake Michigan all of his life. Captain John believes in providing the most safe, fun memorable fishing experience possible. When you book a charter with Captain John you can count on him using all of his knowledge on catching fish that he has gained throughout his Great Lakes fishing experiences. To learn more about Captain John go to the link "About The Captain" which is located at the top of this page.
Lucky Line Fishing Charters will work with local motels and resorts to offer special package rates for your convenience and savings. Captain John has personally selected these motels to be sure that you receive a clean, comfortable nights stay. Each of the areas that we fish offers different local tourist attractions to visit while staying in the U.P. Captain John can also direct you to a local taxidermist who does high quality work that can mount and preserve that trophy of a life time. 

Lucky Line Fishing Charters Sponsors: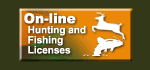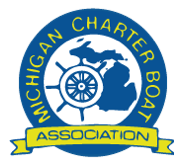 Fishing Charters in the Upper Peninsula of Michigan on the Lakes of Michigan and Little Bay de Noc. 
Sharing the desire for fishing with Lucky Line Fishing Charters
.  
Featuring sport fishing charters for Lake Trout, Salmon, Steelhead, and Walleye. On Lake Michigan, Little Bay de Noc.
Upper Michigan Fishing Charters for Walleye, Salmon. 
Lucky Line Fishing Charters 
Upper Michigan Sport Fishing Charters from the ports Gladstone Michigan, Manistque Michigan, Big Bay de Noc, Escanaba Michigan, Fairport Michigan, Little Bay de Noc.